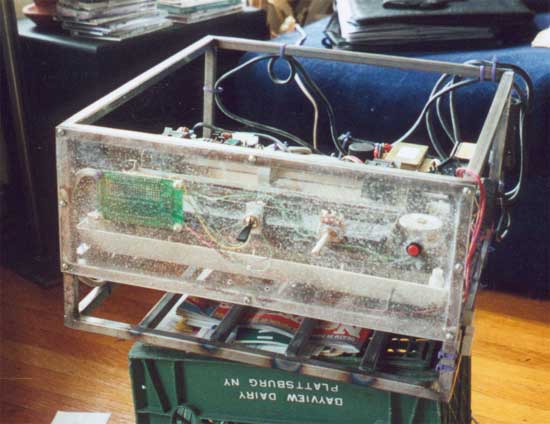 This is the insultinator. You push the red button and it prints out an insult. Its dirty after burningman one year.
The switch and the knob can influence the output in some way I can't remember anymore.
The chassis is 1/2" square tubing that I tig welded together without filler wire. The front panel is either lexan or acrylic, I can't remember now. The brain is an OOPic with a 32K EEPROM so it can hold all the insult strings. It will occasionally print poetry too.